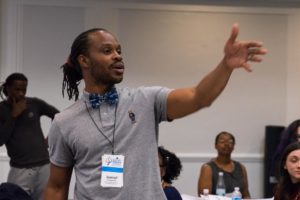 SPEAK UP: We are a dynamic grassroots movement of young people from diverse backgrounds who speak up, step up, stand up and organize. We represent Opportunity Youth, facilitate discussions, and support civic engagement at national and local events. Our local CATs also organize their own events for young people to come together and be heard.
ADVOCATE: We are actively involved in various national and local campaigns to increase access to opportunity and decrease poverty.
STRENGTHEN CIVIC ENGAGEMENT: OYU is committed to fostering a culture of civic engagement that starts with registering to vote and showing up at the polls every year, and includes staying informed and active in all areas of civic life. Click to access our voter register tool and other resources to help you get out the vote.
ORGANIZE: OYU is working in collaboration with local nonprofits and universities to organize their low-income communities into Community Action Teams (CATs). These CATs help young people uplift their voices. They also mobilize communities to influence elected officials to invest in pathways out of poverty and to enact policies that will transform the systems that currently perpetuate poverty and inequity. Click to learn more about our CATs.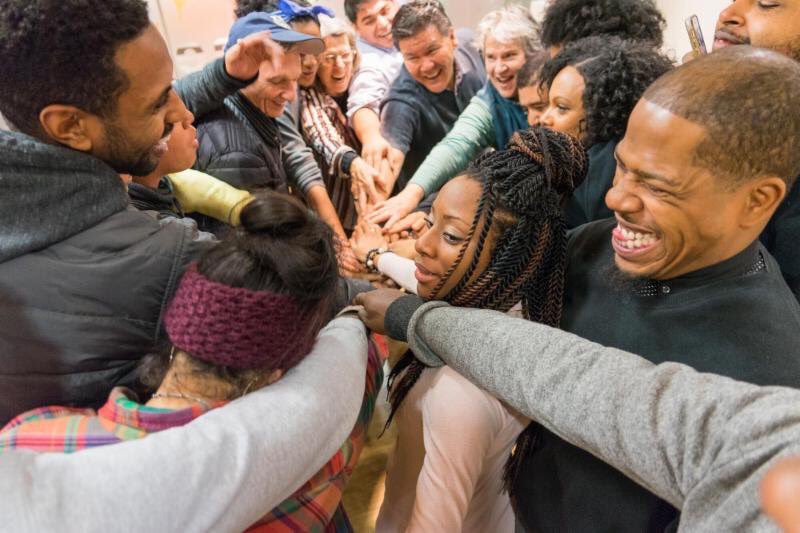 BUILD UNITY: We believe in the sacred value and inherent goodness of every human being, and aim to bring people of all backgrounds together to create a society that values everyone. There are 43 million Americans living in poverty, representing all racial, religious and ethnic backgrounds, in tribal, urban, rural and suburban areas. OYUnited is intentionally diverse; we reflect the diversity of low-income people in America. We support campaigns that embrace diversity, that understand racial equity, racial healing and unity across racial lines and all barriers that threaten to separate people.
Click to read our blog, with examples of how we are building unity around the nation.