How Maryvale Defeats Stigma by Putting Community First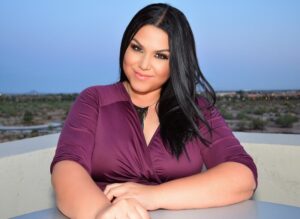 By Simone Cawthorne King
Before moving to Maryvale, Brenda Guerrero frequently heard the stigma of "high poverty, high violence" come up when others talked about the West Phoenix neighborhood. 
"Once I got there to work, everything changed for me," Guerrero, who serves as the Director of Job Development and Social Media at the Valley of the Sun YMCA, says. "This is a community where people want to do better. They want to learn and they want the opportunity to learn."
As the newest addition to Opportunity Youth United's network of Community Action Teams (CATs), the Valley of the Sun YMCA's mission is twofold: to expand opportunities to local youth in the community, and to challenge assumptions outsiders carry about Maryvale and its residents.
"There are a lot of negative behaviors that have been there for generations that take time to change, but I believe that our youth are up to the challenge to challenge those perceptions that they have within themselves," Guerrero says. "I see myself in my youth a lot, when I see them going through certain barriers and struggles. I don't take that lightly."
Her dedication to the youth of Maryvale has resulted in some of the YMCA's most impactful work, including civic engagement town halls for parents and teens, as well as youth workshops used to brainstorm youth programs in the neighborhood.
Located in the city center of Maryvale, the Valley of the Sun YMCA has expanded beyond the typically imagined gymnasium. "The YMCA was created around this 'hub' that was to be originally this dream of social services," Guerrero says. "A lot of other organizations pulled out, but we're still here." Today, the Valley of the Sun YMCA offers resources to the young people and families of Maryvale including ESL classes, free COVID testing, and community potlucks. 
OYUnited currently has a network of 23 CATs across the country, each of which is sponsored by a local nonprofit as its anchor organization. The anchor organizations engage young people to mobilize their communities to become civically engaged and choose priorities for action to benefit their communities.
As a new member of OYUnited's CAT network, the YMCA approaches youth engagement by prioritizing work experience for youth. Through internships and additional paid learning opportunities, such as up to $3,000 in college tuition assistance and paid internships across fields, the Valley of the Sun YMCA is enabling young people to gain real world work experience.
To maximize these learning opportunities, the YMCA focuses on several key youth programs and job opportunities, including GED classes, workforce advancement resources, and supports for teens exiting the foster system.
Just weeks after moving to Maryvale, youth and community members showed up at Guerrero's house to celebrate her wedding. "They showed up outside and said 'We're here to pitch in.' I was dumbfounded because they barely even know me. That is the heart of Maryville. Everybody puts in their small token." 
To Guerrero, those small and big moments of compassion are what define the people of Maryvale. Now, after more at the position, she describes her youth and the Maryvale community as a "big family."
The Valley of the Sun YMCA's recent introduction to the OYUnited network as the Phoenix Community Action Team has widened the abilities, network, and reach of what this organization can accomplish. "Young people are always willing to invest when they see adults that care. It's just a matter of taking the time to invest in them little by little," Guerrero says.
The Phoenix CAT is looking to accomplish a lot this year, including plans for a workshop this September hosted by The Morris Institute, encouraging civic engagement and educating community members on ballots. "We're going to educate our young people about the importance of not only voting, but continuously educating themselves to be informed constituents of their community." 
The CAT also hopes to emphasize the importance of community building and maintaining the culture of looking out for one another in Maryvale. "We want to have relationships with local businesses so that we can shop local and support businesses that represent us instead of using the big conglomerates," Guerrero says. "I want young people to see that shopping and supporting local businesses is an advantage for the Maryvale community."
Simone Cawthorne King is a student journalist and activist, who is passionate about making an impact in her community through her words and actions.
Starting as a Reporter for her school's newspaper during her freshman year of high school, she has since served in the positions of Writing Coach and Opinions Editor. While currently serving as Editor-In-Chief of the CHS Wolf Howl, she uses her writing to amplify minority voices and advocate for positive change.
Simone began her career in public service by registering voters through an outreach team hosted by Opportunities for Youth and the ASU Ed Pastor Center of Politics during the 2020 Election. While serving as a Youth Outreach Ambassador, she worked on a youth team committed to increasing voter literacy and participation for youth in the Phoenix Metropolitan area. Since then she has continued advocating for young people in her area through her work with the Opportunity Youth United and the Governor's Youth Commission, in addition to her work with the Pastor Center.