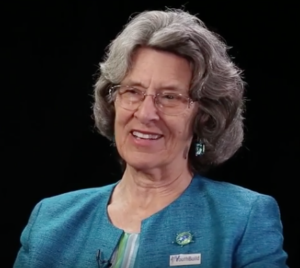 Dorothy Stoneman
Assistant to the Director

After graduating from Harvard University in 1963 and joining the Civil Rights movement through the Harlem Action Group in NYC 1964, Stoneman organized a summer pre-school for 120 children who had missed kindergarten. She then lived and worked in Harlem for the next 24 years. She was first a second grade public school teacher at PS 92, and then a Head Start teacher and director at the highly successful parent-controlled East Harlem Block Schools, where she was promoted by the parents to Executive Director in 1969.
She began the first YouthBuild program in East Harlem in 1978, and served as its director for ten years. In 1984 she orchestrated its expansion city-wide, in 1988 took it national, and in 2000 began its international expansion, starting in South Africa. She has guided the expansion of this social innovation through many stages and to substantial scale, building YouthBuild USA as an outstanding national non-profit support center, working with the federal government to create a dynamic delivery system, and with the local programs to create a democratic affiliated network in which directors and young people have equal voice. She served as CEO of YouthBuild USA, Inc. through December, 2016, and then turned her full attention to Opportunity Youth United.
As a leader committed not only to the health and impact of YouthBuild, but to building momentum, public will, and policy toward the elimination of poverty, Stoneman has served in various leadership roles in the Aspen Institute's Opportunity Youth Network, Voices for National Service, America's Promise, the National Advisory Board for Public Service at Harvard University, Emerald Cities Collaborative, Public Allies, the Markle Initiative for America's Economic Future in a Networked World, and many others.
In 2013, Stoneman was thrilled to be invited to speak at the 50th anniversary of the civil rights march on the Washington mall at which Dr. Martin Luther King delivered his "I Have a Dream" speech. Check it out here.