ATLANTA
Community Action Team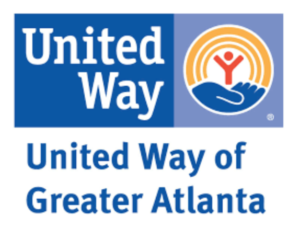 Anchor Organization: United Way of Greater Atlanta
Staff Coordinator: Michele Jacobs [mjacobs@unitedwayatlanta.org]
Join this CAT: Michele Jacobs [mjacobs@unitedwayatlanta.org]
The Atlanta Community Action Team (Atlanta CAT) is the Atlanta local chapter of Opportunity Youth United and is led by United Way of Greater Atlanta. The Atlanta CAT first launched in February 2018 during a 2-day leadership retreat and plan to have a public launch in May at the Atlanta 100k Job Fair.
United Way of Greater Atlanta brings together people and resources to tackle complex issues and drive sustainable positive change to help their community thrive.
For individuals and organizations that want to help improve the health of the Atlanta community – United Way is the platform that enables individuals, groups and companies to make a difference – individually and collectively – in whatever way they wish to contribute their time, talent and treasure.
We are grateful for State Farm's generous support of our Atlanta Community Action Team.