Boston
Community Action Team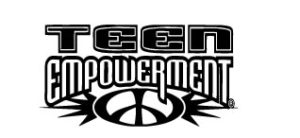 Anchor Organization: Teen Empowerment
Staff Coordinator: Jaquell Sneed [[email protected]]
Join this CAT: Jaquell Sneed [[email protected]]
The Boston Community Action Team (Boston CAT) is the Boston local chapter of Opportunity
Youth United and is led by the Center for Teen Empowerment. The Boston CAT had its first major launch by hosting a State House Rally in December 2016.
Teen Empowerment's (TE) mission is to empower youth and adults as agents of individual, institutional, and social change. TE envisions a world in which youth with adults, in mutually respectful and supportive relationships, use their voices creatively to inspire, lead, and empower their communities to achieve justice and peace.
Recent Events
The Boston CAT recently hosted a Boston Mayoral Watch Party in partnership with the Boston Liberation Center — check out their video of the event! The event featured a community discussion and live performances from Red Shaydez, Will Abad, Serge Alex and more.