Phoenix
Community Action Teams

Anchor Organization: YMCA
Staff Coordinator: Brenda Guerrero [[email protected]]
Join this CAT: Estevan Romero [[email protected]]
YCAT is the YMCA's Community Action Team, focused on advocating for the Maryvale/West Phoenix community. Maryvale is a large, diverse, and affordable community, and it has the lowest median resident age of Phoenix villages. Concurrently, Maryvale has the second-highest percentage of
residents living below the poverty line and test scores and education levels that are
lower than much of Phoenix.
The YCAT team will discuss and create initiatives -small and large- that address these inequities.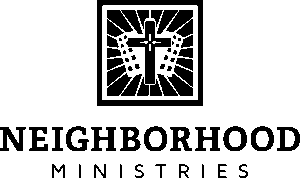 Anchor Organization: Neighborhood Ministries
Staff Coordinator: Alfonso Vazquez [[email protected]]
Join this CAT: Tania Lopez [[email protected]]
As a part of the Neighborhood Ministries Sueños Youth Center, Jovenes por el Futuro empowers and develops emerging leaders through leadership and advocacy training. The youth participate in conversations with local and national leaders and they are also given opportunities to use their voice to advocate for themselves and their community.
Established in 1982 Neighborhood Ministries has become a beacon of hope and support for youth by providing a safe and welcoming space for people from all walks of life. Individuals and families may receive assistance to address their basic needs, receive employment services, mentoring, as well as educational and career support. Youth are also encouraged to participate in the Sueños Youth Center afterschool programing that includes spiritual development, therapeutic arts, life skills, tutoring and an opportunity to develop healthy and supportive relationships with peers and mentors.