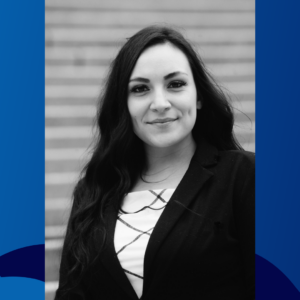 Bobbi's work is informed by her lived experience growing up in poverty, the daughter of a single mother with a disability that prevented her from maintaining employment. After entering the juvenile justice and foster care systems and experiencing homelessness upon aging out of those systems, Bobbi became involved in advocacy through a youth-centered organization in her community.
She is passionate about systems change for the wellbeing of young people, families, and communities. She currently works as a consultant for Think of Us, the Nebraska Children and Families Foundation and Cetera. She also serves as a Lead Lived Experience Partner for Thriving Families Safer Children, a partnership of the U.S. Children's Bureau, the Annie E. Casey Foundation, and Prevent Child Abuse America, where she works to reshape child welfare in 22 jurisdictions across the country by elevating the voices of individuals who have experienced the child welfare system. She was previously a researcher for Away From Home, a report on youth experiences in institutional placements in foster care. She received the Nebraska Juvenile Justice Association Spirit of Youth Award in 2020. She is the mother of four beautiful children and aspires to continue focusing on systems change and equity at all levels.
In November 2021, Bobbi participated in the Youth Agenda for American Democracy Summit hosted by the American Academy of Arts & Sciences, in which 50 diverse young leaders came together to reflect on their advocacy efforts across multiple issue areas to identify measures needed to revitalize American democracy.
Sponsoring Organization: Think of Us