Devon Patterson
Buffalo, NY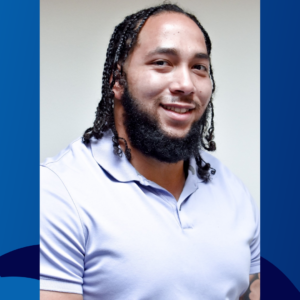 Devon Patterson is a recent graduate at the University at Buffalo with a B.A. in African American studies. He served as the vice president and president of the Student Athlete Advisory Committee, and captain of the UB track and field team for two years. Patterson was also a member of the Council of Student Athletes for the Mid-American Conference, was chosen to be a part of a nationwide leadership development training through the NCAA, served as the only student athlete on a "difficult conversations" panel discussing the controversy of taking a knee in college athletics, and was the sole student athlete award recipient for diversity and inclusion in 2018.
During his athletic career, Patterson has achieved three conference titles in shot put, four appearances in the first round of the NCAA championships, a place on the Puerto Rican national team, and one national record.
Currently, works as an Youth Organizer for Open Buffalo. In that work, he supports and oversees the Youth Action team, aged between 14-24 years old. Offering them platforms and opportunities to speak up and out on issues in the community that they feel strongly about. Through workshops and trainings centered on Race, Economics and Ecological Justice.