Holden Foley 
Eastpoint, FL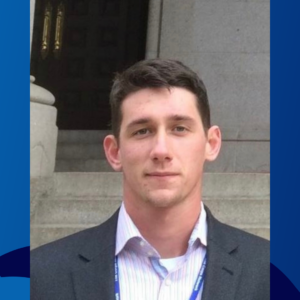 My name is Holden Foley. I am currently the Director of Restoration for the Conservation Corp of the Forgotten and Emerald Coast. The same program I started my Conservation journey with nearly 8 years ago as a Crew Member. Over the last few years I have had the opportunity to watch our organization grow and our direct impact and outreach expand. We have developed new crews throughout the coastal Panhandle of Florida from Apalachicola to Pensacola and acrossed The Gulf of Mexico where we have started our newest crew in Peurto Rico, named BoriCorp.
The last 8 years have prepared me and given me the necessary skills and knowledge to help lead these Corps programs in multiple ways. I work as the Safety officer and train our members in CPR, First Aid, and Wilderness First Aid. I am the Community Emergency Response Team trainer and leader for the Disaster Corps serving as vital support to the Emergency Operation Center. I am Wildland Firefighter and Chainsaw certified, and lead those programs for the corps. I am a course instructor for NCCER and teach construction skills to our Corps as well. I also hold certifications in State Herbicide Application, Habitudes Leadership Training, eight FEMA disaster certifications, Osha 10 & Osha 30.
My interest in OYUnited is to bring these skills and my perspective to work together with a team of Young leaders to continue to improve our Conservation efforts and give life changing experiences to opportunity youth.
.
Sponsoring Organization: The Corps Network