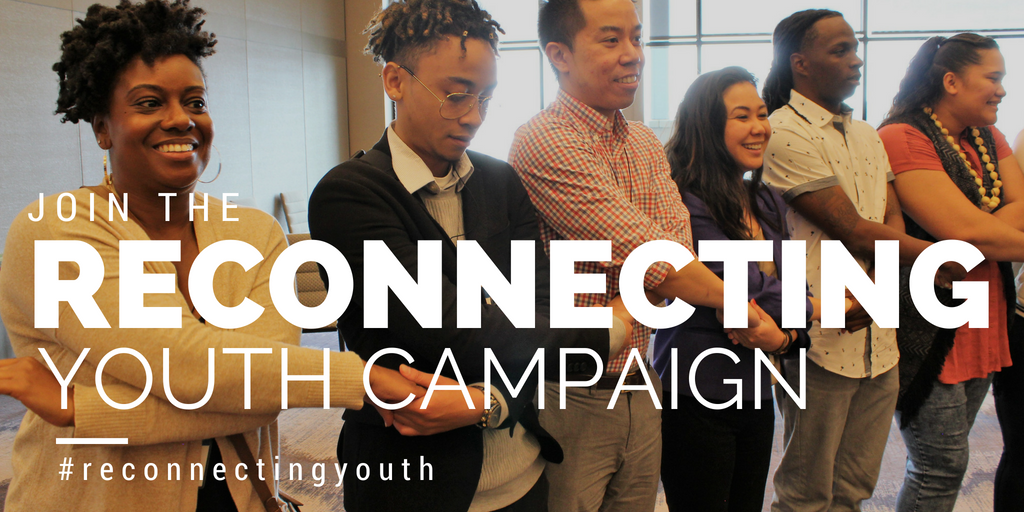 by Adam Strong, OYUnited National Council Member
On September 26th, 2018, we celebrated the one-year anniversary of the Reconnecting Youth Campaign – a national campaign calling on Congress to invest in America's future by funding education, training, national service and employment opportunities for one million Opportunity Youth (young people ages 16 to 24 who are not in school and not working). This in-person meeting not only marked one year since our launch, but it also gave us a moment to celebrate our significant success. I felt proud to report out with my colleagues that the fiscal year (FY) 2018 budget had a $118 million dollar increase in funding for programs that serve Opportunity Youth from FY2017 levels.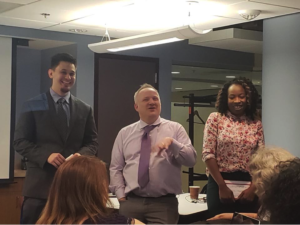 In a time when most thought it would be impossible for an appropriations campaign to have any success, we defied the odds. We showed that when we stand united, we can create the political will to make the investments that our country desperately needs. Every time we met we asked ourselves who is in the room, and who else needs to be.
To ensure that each of the 4.6 million Opportunity Youth in our country have a bridge to education, career, or national service opportunities, we knew we had to grow; we had to reach beyond our capacity at every level. We needed everyone. With each passing month, the campaign grew.
As a result, when we circulated our letter calling on the Congressional Appropriations Committee to increase funding for the federal programs serving Opportunity Youth, more than 50 organizations from across the country signed on.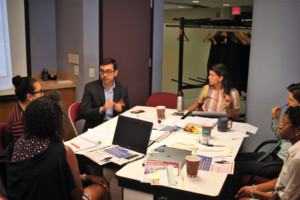 In this first year, our quarterly in-person campaign meetings represented our membership's commitment: we always had a full house. One of my favorite parts of our meetings is the "State of the Issues Policy & Messaging Fair," an opportunity to get updates from many of the systems that affect Opportunity Youth, from criminal justice system, immigration, and homelessness, to safety net programming, apprenticeships, and child welfare. It is always fantastic to be able to hear and interact with experts in their respective fields in small groups.
Doing More Than Defending Against Cuts
As a campaign, we have been through a lot together. When we were in the early planning stages, I remember we had tough conversations with some of our colleagues about our goal. Some thought our ask was too high, too "aspirational," especially in our current political climate. Many of the budgets coming out of the executive office called for cuts and even eliminations to some of our programs. We knew that if we really wanted to provide pathways to opportunity for Opportunity Youth, we had to have the audacity to try. We had to stand up and advocate for our communities, and that is what we did. Coming into our one-year anniversary we had almost 40 meetings with congressional staff, and our passion for the work didn't stop us from having nearly a dozen more meetings later that afternoon. We were pleased that Members of Congress circulated a bipartisan "Dear Colleague" letter asking colleagues on the Appropriations Committee to increase funds for effective programs.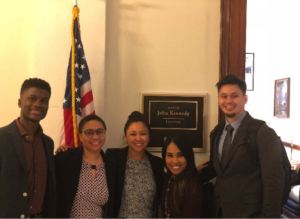 Our tenacity paid off, and two days later, a Labor, Health, and Human Services (Labor HHS) appropriation bill was signed into law that provides a $210 million dollar increase in funding for programs that serve Opportunity Youth in FY19 from FY17 levels.
Since the campaign has started, we have seen a $329 million dollar increase in funding for programs that serve Opportunity Youth!
The Reconnecting Youth Campaign is proud of our collective efforts to educate Members of Congress about the vast potential of Opportunity Youth and how every $1 invested in helping a young person reconnect yields more than a $5 return on investment. Investing in our youth is the best possible investment we could make. Reaching out and securing bipartisan champions to support key investments has been crucial.
While we have come a long way in our first year, we continue to work toward a more significant investment that would reconnect 1 million young people per year to education, careers, and service opportunities. We have much work to do in FY2020, but together we are making the difference.
To learn more about the Reconnecting Youth Campaign, click here.
_________________________________________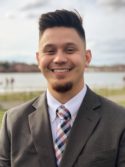 Adam Strong is a founding member of OYUnited and member of OYUnited's National Council of Young Leaders. A passionate advocate and lifelong learner, he has six years of experience in national policy advocacy, using his skills in policy analysis and communication & strategy he aims to influence policymakers to implement policies that increase economic mobility and decrease poverty in America. More from Adam.
https://oyunited.org/wp-content/uploads/2018/10/IG_-join-the-RYC-1.png
800
800
Caitlin K
https://oyunited.org/wp-content/uploads/2018/02/oyu-h-1-300x104.png
Caitlin K
2018-10-12 23:27:21
2023-06-13 14:31:29
Tides of Progress: The One-Year Anniversary of the Reconnecting Youth Campaign