Your update on news, developments and opportunities for action from OYU
Dear OYU Members,
Last month was busy — from sharing our Recommendations to the Biden Administration across social media to many of you participating in this month's Youth Action Hour focused on Opportunity Youth.
We are so glad to see this energy around supporting Opportunity Youth, and as we enter the second half of this year, are excited to continue building this movement with you. From organizing for policy change in your local communities to helping us advocate for programs that support Opportunity Youth on the federal level, you are helping us make a difference.
Stay tuned for more updates soon on new ways to connect with others in the movement, training opportunities, and more! And as always, if you have questions or suggestions, just reply to this email.
OYUnited's Recommendations to the Biden Administration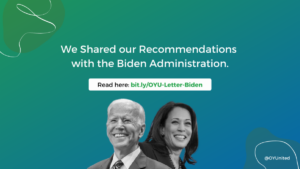 After the first 100 days of the Biden administration, members of OYUnited came together to identify our priorities for the new administration.
Written by OYUnited members and leaders, the letter shares our detailed recommendations about how to improve the conditions in our communities, the life prospects of the residents, and the well-being of our nation as a whole.
 Help share our Recommendations!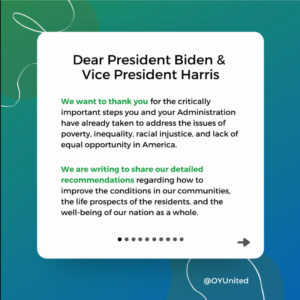 Help us spread the word about our Recommendations to the Biden Administration! Join OYUnited as we share our detailed recommendations to the administration, and elevate the voices of our movement.
You can help by sharing our social media posts on your networks — be sure to tag @OYUnited in your posts!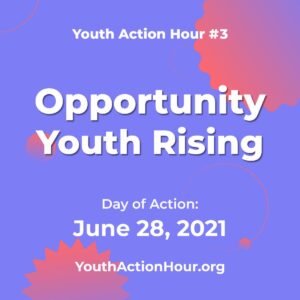 This week, OYUnited partner organization Youth Action Hour hosted their third event: Opportunity Youth Rising.
Many OYUnited members and leaders were part of this event, which included interviews with members of Congress, sharing stories about Opportunity Youth success, and more!
Check it out and share using the hashtag #YouthActionHour to help amplify the voices of Opportunity Youth
Lashon Amado
Project Director of Opportunity Youth United