Dear OYUnited Members,
This has been an eventful summer for our Community Action Teams! From the Bronx to Mississippi, our CATs have been busy working on initiatives from Criminal Justice reform to increasing voter participation.
We also hosted our first OYUnited Townhall on Criminal Justice reform last month! Thank you to everyone who joined, and stay tuned for more upcoming events and ways to connect with other members in the coming months.
Community Action Teams In Action
Black Voters Matter Reverse Freedom Ride Rally
Earlier this summer, the Mississippi CAT participated in the Black Voters Matter Reverse Freedom Ride Rally for Voting Rights in Washington, DC. As a CAT, they seek to work in the top ten Blackest counties in Mississippi, and are excited to continue expanding their reach and investing training and resources in young people to increase voter participation in local, state, and federal elections.
Jobs First Pitch Competition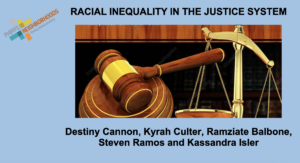 The Bronx CAT (BxCAT), was selected as one of the finalists in last month's Jobs First Pitch Competition based on a video submission to their My City / My Community Pitch Competition. Their pitch focused on promoting fairness in the criminal justice system and eliminating existing inequities that have disproportionately impacted people of color.
During the Adapting to the Future of Work convening, Destiny Cannon, a member of the BxCAT Leadership Council presented the BxCAT PowerPoint presentation, which was voted by the audience as the "Most Innovative."
Cleveland CAT x Johnson and Johnson Hackathon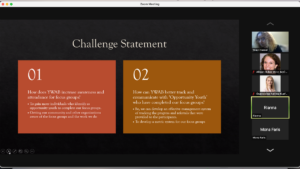 The Cleveland CAT participated in the Johnson & Johnson One Young World Hackathon to identify systemic or local challenges that continue to create barriers for oppressed/disenfranchised communities.
The One Young World Hackathons are virtual opportunities for J&J One Young World delegates and scholars to leverage their professional expertise to diagnose critical challenges facing the global community and provide solutions on how to address these challenges. This year's theme for the United States was Racial & Social Justice, and they collaborated to work towards creating solutions for a just and equitable society by addressing pressing needs within the community or nation, with intentionality, around racial and social justice needs.
OYU Member Spotlight: Karla Vargas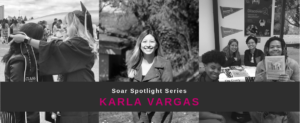 Karla is one of the many young leaders who are a part of the King County Youth Advisory Council and Opportunity Youth United Seattle convened by Soar. Playing an instrumental part in Soar's youth work, Karla will be leading a youth action council in Auburn to expand the organizing efforts of Opportunity Youth United Seattle to young leaders down south.
Upcoming Events & Opportunities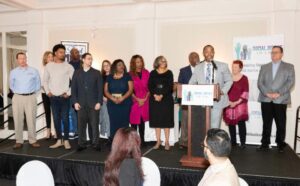 In Columbus? Join our Columbus Community Action Team on September 24 for their annual Social Justice Awards, showcasing the success and achievements of local social justice leadership.
Opportunity Youth Congressional Liaison Program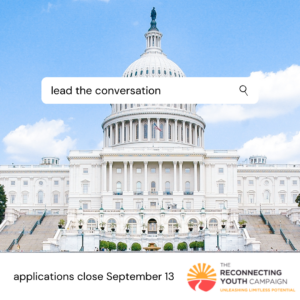 The Reconnecting Youth Campaign, one of OYUnited's partners, is launching a 3-month opportunity to equip Opportunity Youth with the skills and tools they need to directly advocate to lawmakers.
This is a paid opportunity for young people that has been intentionally built for 16- to 26-year-olds who are neither enrolled in school nor employed in order to level up their advocacy skills and connect them to others in the Opportunity Youth and youth equity space. Applications are open from now to September 13th, 2021.
In partnership,
Lashon Amado and the OYUnited team