Dear OYUnited Members,
In this bittersweet month of September, we celebrate the life of a beloved member of our OYUnited community, Khalil. May he rest in power.
At the same time, we continue to be so inspired and energized by the work of our members and Community Action Teams.
This month, we have a few upcoming opportunities to get involved — from applying to join our National Council of Young Leaders to National Voter Registration Day (check out our toolkit here!)
Lastly, don't forget to mark your calendars for 'Beyond the Bars: Focusing on the Criminal Justice System' Townhall this Thursday, September 30th!
Remembering Khalil Smith in Philly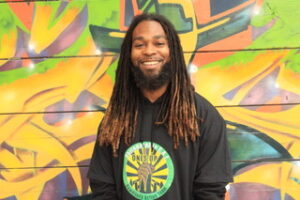 Khalil was a loved member of our OYUnited community, as a leader of our Philadelphia CAT and a youth organizer. We are devastated to share that he passed away last month, and want to share this poem in remembrance of him and his legacy in our community. May he rest in power.
"And think of him as living
in the hearts of those he touched…
for nothing loved is ever lost
and he was loved so much."
– His Journey's Just Begun by Ellen Brenneman
Back to School with BxCAT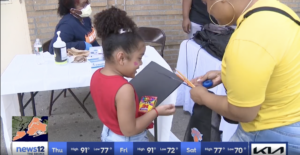 The Bronx Community Action Team was recently featured in the news for their Community Engagement Back-to-School Event!
Check out the segment to learn more about the event.
James Fields joins Surge cohort
Congratulations to James Fields, one of OYUnited's Community Action Team Leaders in Chicago, on being selected as a SURGE Fellow!
The Surge Fellowship is a best-in-class, cohort experience that unites, accelerates, and empowers emerging leaders of color in education. Over the next 10 months, James will build community and engage with seasoned education leaders of color committed to transforming systems and building towards a liberated future for all communities in Chicago.
National Voter Registration Day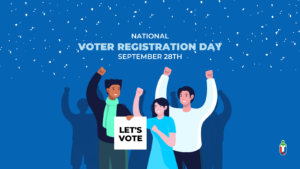 Tomorrow is National Voter Registration Day!
As a companion to the official NVRD communications toolkit, we wanted to offer a quick guide to engaging our OYU networks. Remember to use our hashtags and handles whenever you post, so we can see what you're sharing and help amplify it.
Upcoming Events & Opportunities
Join us for our September Townhall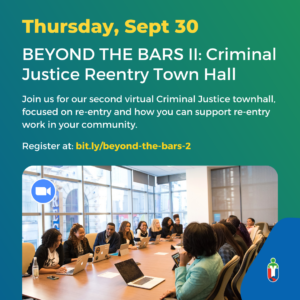 Join us for our upcoming Town Hall on September 30th at 6PM!
Hear from Community Action Teams and panelists about their work, programming, and campaigns around re-entry, and be empowered with practical steps for re-entry work in your own community.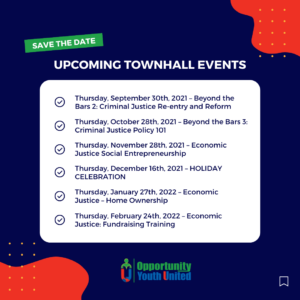 We're excited to share all the upcoming dates for OYUnited's Townhall events – mark your calendars!
New Power Project Job Opening: New Power Project is hiring a Recruitment Manager to join our team and help recruit the next generation of servant leaders to lead our communities and country. Learn more.
National Council of Young Leaders: Applications are now open to join OYUnited's National Council of Young Leaders! If you are a young leader interested in joining a movement and platform that supports intergenerational movement building, while building professional, social, and leadership skills, we would love to have you apply. (And if you are connected with young leaders that may be a fit, please encourage them to apply!) Apply Now.
In partnership,
Lashon Amado and the OYUnited team