OAKLAND
Community Action Team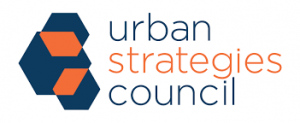 Anchor Organization: Urban Strategies Council
Staff Coordinator: Breeanna Decker [[email protected]]
Join this CAT: Breeanna Decker [[email protected]]
The Oakland Community Action Team (Oakland CAT) is the Oakland local chapter of Opportunity Youth United and is led by the Urban Strategies Council. The Oakland CAT is planning their first community launch.
Urban Strategies Council's (USC) mission is to eliminate persistent poverty in the Bay Area by working with partners to transform low-income neighbourhoods into vibrant, healthy communities. USC acts as a convener, facilitator, advocate, source of rigorous research and analysis, and catalyst, increasing the ability of government, community groups, non-profits and businesses to build thriving communities.
START A CAT IN YOUR CITY
Join now and connect with other members of the collective in your neighborhood or across the country.