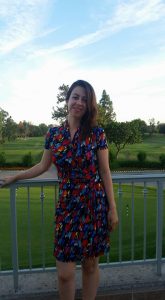 Adriana Cortes Luna
Adriana Cortes Luna is the National Coordinator for Community Action Teams with Opportunity Youth United.
She has over ten years experience organizing on the local and national level around immigration, education, women's rights, youth leadership and peace and non violence policy issues.
In addition, Adriana is an expert project manager successfully leading teams and planning conferences, including a National Lobby Day bringing over 400 young diverse leaders from across the United States to advocate for educational access on Capitol Hill.
Adriana is an expert restorative justice facilitator and mediator; with a track record of successfully facilitating conflict resolution, community building and respectful environments with hundreds of diverse stakeholders including diverse youth, parents, educators and school administrators.